The European Council of Skeptical Organisations (ECSO) is an umbrella of skeptical organisations in Europe. Founded on 25 September 1994, the ECSO aims to co-ordinate activities of European organisations and individuals that aim at critically investigating pseudoscientific statements and claims regarding observations of paranormal phenomena, and to make the results of its investigations known to the broad public. It means to continue the series of European skeptical congresses that preceded its foundation and supports a biennial congress and a symposium every other year.The Policy of the European Council of Skeptical Organisations states that it strives:
To promote and defend the highest standards of scientific integrity and practice in research, education, medicine and public policy.

To oppose the promulgation of claims and practices, including treatments, that are not supported by, or inconsistent with, scientific knowledge and research, particularly when these may have adverse consequences.

To encourage the conducting of controlled tests and experiments on such claims and practices, one intention being to demonstrate to the public the broader applications of science and critical thinking. In particular this applies to phenomena commonly identified as 'paranormal' of 'pseudoscientific'. However, no claims, explanations or theories will be rejected in advance of objective evaluation
The Charter, now Policy, was ammended on September 1st, 2019, at the ECSO Council meeting in Ghent.
Board of Directors
Cornelis de Jager served as first chairman until 2001, when he was replaced by Amardeo Sarma (2001–2013). He was followed by Gábor Hraskó (2013-2017). Since September 2017, the ECSO board is composed as follows:
About Board members
Claire Klingenberg
Claire has been involved in the skeptic movement since 2013 as co-organizer of the Czech Paranormal Challenge. Since then, she has consulted on various projects, where woo & belief meets science. Claire has spoken at multiple science&skepticism conferences and events. She also organized the European Skeptics Congress 2017.
Her current activities include chairing the European Council of Skeptical Organisations, running the "Don't Be Fooled" project, which provides free critical thinking seminars to interested high schools, contributing to the Czech Religious Studies journal Dingir, as well as to their online news in religion website. In her free time, Claire visits various religious movements to understand better what draws people to certain beliefs.
She lives in Prague with her (literally) hypnotizing partner and her dog.
You can follow her on Twitter @ClaireAccendit
Tim Trachet
Tim Trachet studied mathematics, astronomy, and philosophy of science. He works as a journalist for the Belgian public broadcasting organization VRT.
Being interested in astronomy since his youth, he began as a skeptic by criticising astrology, more than 40 years ago. In 1976 he was among the first members of a group for the study of pseudosciences in the Belgian astronomical society VVS. In 1990 the members of the group united their forces with experts from other disciplines and created the skeptical association SKEPP. Tim Trachet became its first chairman. 
 He felt the necessity of European co-operation among skeptics having made very early good contacts with other skeptical organizations, as he was the only one to attend all of the hitherto European Skeptics Congresses. With Cees de Jager and Amardeo Sarma, he proposed the creation of a European Council of Skeptical Organizations in 1995 and has been a member of the board since then. 
Tim Trachet is a co-author of a critical work on astrology (English translation: Making Sense of Astrology, Prometheus Books, 1998). He wrote several books and numerous articles in different languages on various scientific and historical subjects, always with a very critical attitude.
Catherine de Jong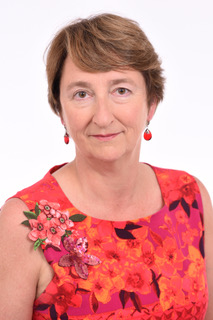 Catherine de Jong is an anaesthesiologist. She lives in Amsterdam, the Netherlands. For 15 years she has been a board member of Vereniging tegen de Kwakzalverij, The Dutch Society Agains Quackery, which has been fighting quackery since 1881 and is probably the oldest skeptical society in the world.
During her training as an anaesthesiologist she saw patients in hospital that clearly had suffered physical and mental harm from visiting alternative healers and following their (bad) advise. Becoming a member and later a board member of Vereniging tegen de Kwakzalverij became a way to do something to prevent quacks and alternative healers harming people. She has written articles in Nederlands Tijdschrift tegen de Kwakzalverij and on the website www.kwakzalverij.nl. Together with other board members she write articles and answers questions of journalists. The organisation provided speakers for radio and TV-progammes, and gives presentation on request. Filing complaints against organisations and persons that publish false health claims on their websites and reporting dangerous alternative healers to health inspection arr important tasks of Vereniging tegen de Kwakzalverij.
Michael Heap
Michael is a clinical and forensic psychologist (chartered in both) with 49 years' experience working both in the Health Service and privately, assessing and treating people with psychological disorders and difficulties. From 1992 he worked privately in clinical practice and regularly undertook psychological assessments for legal purposes. His work at a medium secure hospital was with patients detained under various sections of the Mental Health Act and, latterly managing and supervising psychologists and CBT therapists working there.
Michael provided psychological profiles of accused and convicted defendants, and expert testimony for legal purposes (pre-trial, pre-sentencing, soundness of confession, risk assessment, etc.). He has undertaken over 400 such assessments.
Michael Heap is the co-founder and current chairman of the Association of Skeptical Enquiry.
András Gábor Pintér
András has been involved in the Hungarian skeptic movement since 1997 and was among those who received James Randi's Skeptical Award as a high school student at Természet Világa's student essay competition in 1999. He is among the original members of the Hungarian Skeptic Society (founded in 2006), functioning as a vice president of the
organisation since 2013.
András is a keen speaker who, in his years as an active skeptic, has appeared on TV and radio shows, given talks and held special school classes across Hungary, covering all sorts of different topics related to science and skepticism.
Although trained as a teacher of Biology and Environmental Science, with a short-lived career as a researcher, András has been a tourism professional since 2008, working as a tour director and guide, taking Hungarian groups to close to 20 countries around the world. As a result, his latest interest is in the ways tourism distorts facts and reality.
In 2014, he joined the international group of Wikipedia editors called Guerrilla Skepticism on Wikipedia, led by the American skeptic Susan Gerbic, aiming to improve the online encyclopedia in support of both its own guidelines and the scientific integrity of the contents of the articles.
András was also the initiator and is a co-producer of the weekly show 'The European Skeptics Podcast (ESP)' that he co-hosts with Annika Harrison (from Germany) and Pontus Böckman (Sweden) since 2015. The podcast aims to provide a wider international reach of news, issues and local actions in different European countries.
Paola de Gobbi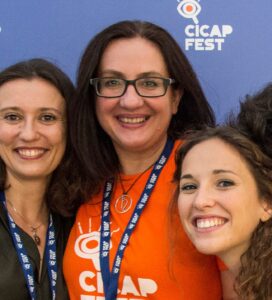 Paola De Gobbi, incurably curious about the world, from a very young age found herself caught between the fascination of mystery and the wonder and rigour of science and she discovered very soon the importance of critical thinking in every aspect of life.

Paola is a founding member of the CICAP Veneto group and is a CICAP permanent member since 2004. Over the years she has covered several functions inside CICAP: operational, administrative, editorial (for the magazines Scienza & Paranormale and Magia), event organization (conferences, courses, conventions, etc.), relations with members, local groups and associations. She is a member of the Patronage Commission and she represents CICAP in the board of ECSO, the European Council of Skeptical Organizations.
Currently she is editor-in-chief, website and social content editor for the astronomy magazine Coelum Astronomia.
Pontus Böckman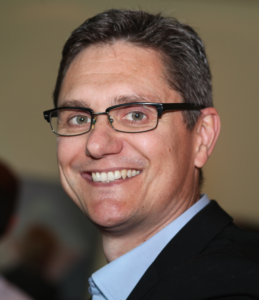 Pontus has a degree in Financial Accounting and has been an active skeptic within Vetenskap och Folbildning, VoF (aka the Swedish Skeptics Association) for many years. He has been on the board of VoF since 2014 and currently serves as its president. He maintains the role of international liaison with other skeptic organisations.
Since 2011 he has been involved in organising Skeptics in the Pub and other events in the south Sweden where he lives. He has appeared as speaker on among other events the yearly Gothenburg Science Festival and at Skepticamp QED in Manchester. He is also regularly invited as guest speaker at schools and other organisations and private companies, to talk about scientific skepticism and rational thinking.
Since 2015 he is one of the founders and current hosts of the English speaking weekly podcast the ESP (the European Skeptics Podcast).