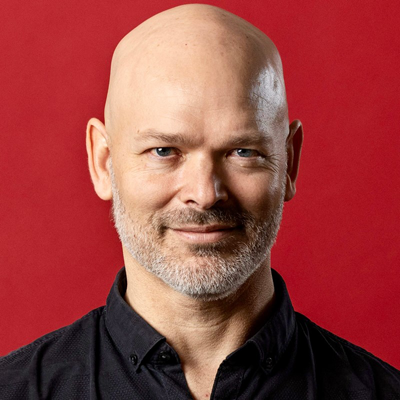 Philippe Longchamps is a Canadian educator from Québec who moved to Sweden in 2002. He was named Teacher of the Year in Sweden 2020 and Finalist for the Global Teacher Prize 2021. He is the co-author of two publications, Creativity Thinktank (Sommer & Sommer, 2021) and Transformative Education (Routledge, 2022). He works tirelessly to improve education by spreading his methods of sustainable, integrative and active teaching and learning, as well as to stress the importance of empowering teachers and the youth of the world with adequate critical thinking skills.

Abstract
Teacher competence and the combat against misinformation
There is an urgent need for improved teacher training worldwide in order to better equip educators and their students with the essential critical thinking skills. This is critical to survive in an interconnected world where viral disinformation and misinformation spreads at an ever-increasing pace. By focusing on teacher competence development, we may facilitate a situation where students are immunized against gullibility, logical fallacies and cognitive biases, and armed with not only significant and necessary fact-checking skills, but also bestowed with a skeptic, yet not cynic, frame of mind. With an evidence-based mindset our students will hopefully be ready to better deal with the very real and urgent dilemmas humanity is currently facing.