These are the ECSO's founding documents: the Establishment Agreement and Charter, as adopted on 25 September 1994.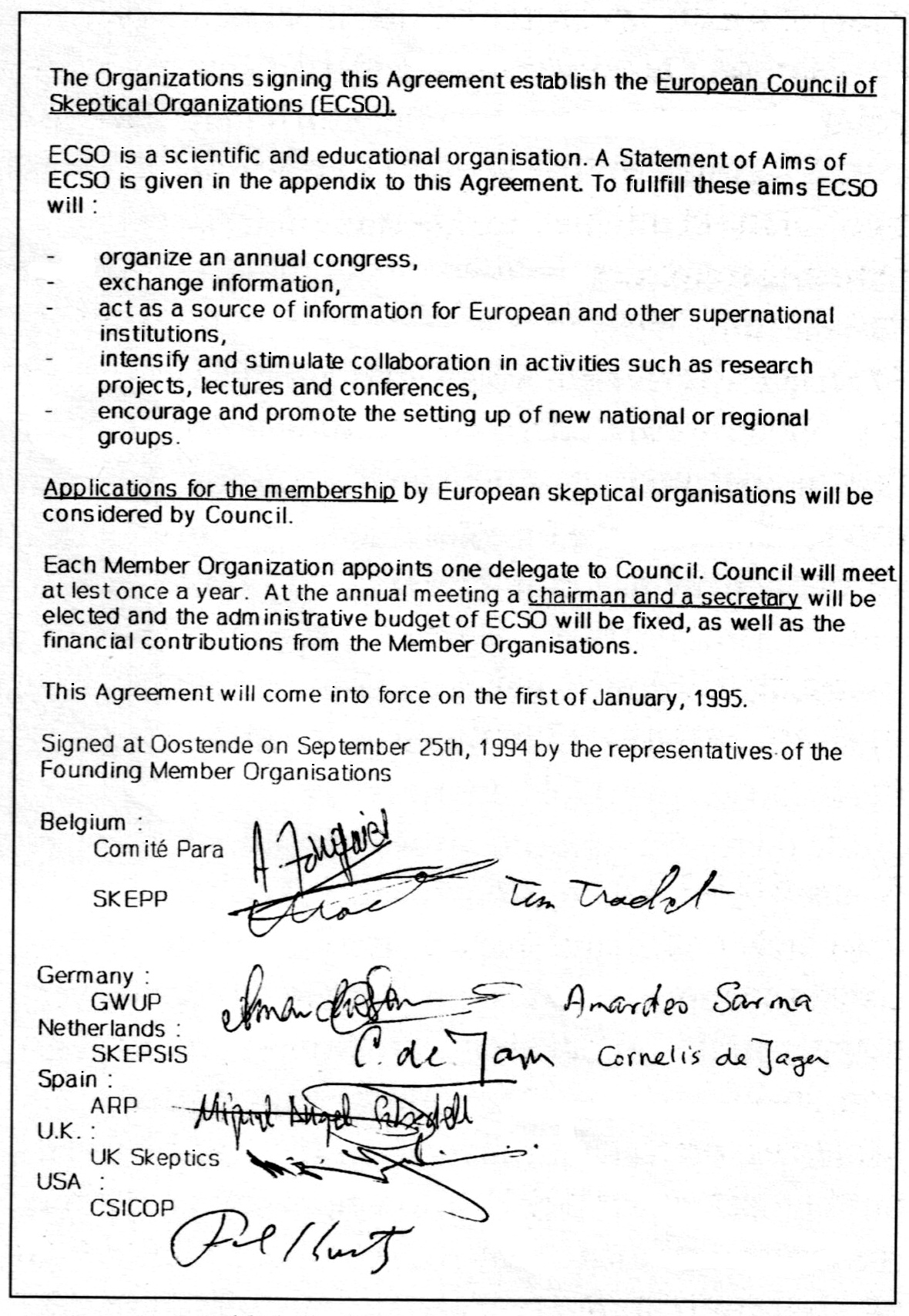 They were drafted during the sixth European Skeptics Congress that was held in Oostende, Belgium. At earlier conferences and in letter correspondence in the run-up to this weekend, extensive negotiations had taken place between eight organisations from different (Western) European countries with the same goal: to protect the public against harmful misinformation, to investigate extraordinary claims and to promote evidence-based science policies. As it happened, the French skeptics' representative had to return home due to grave family conditions, so seven organisations (including the U.S.-based CSICOP) became the founding members (with the later approval of the national and regional organisations' boards). Here is a photo of the people who signed on behalf of each (you may recognise some of them):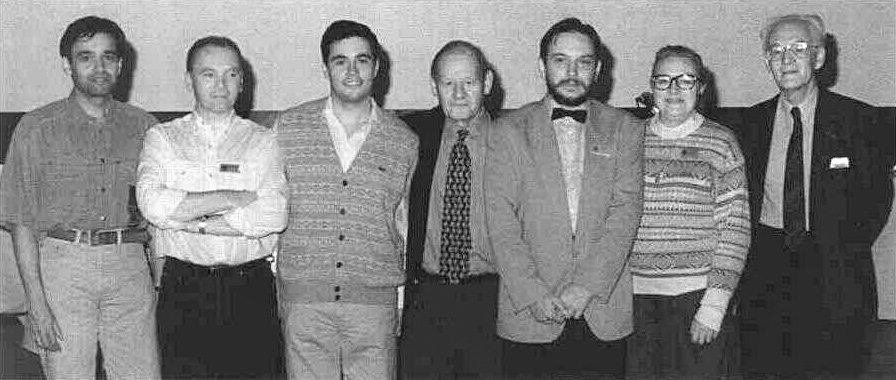 22 years later, the thus established European Council of Skeptical Organisations has grown and expanded to include many more groups across the continent, especially the east and north. Ten more Congresses and several symposia and campaigns have been held in support of transnational skeptical activism. The ECSO is currently looking to cooperate with associations in countries where organised skepticism is still relatively new and could use the support and know-how of the old family. Internationalisation requires skeptics to work together, because pseudoscience and extraordinary claims have also profited from fading boundaries and new technologies.